ASPIRe is a global initiative from Ashoka exploring innovative ways in which social entrepreneurs (SE) can make systemic impact using platform thinking supported by technology.
Leveraging Platforms
for the Good of All
We conducted research on 14 cutting edge platforms for the good of all led by Ashoka Fellows around the world in key sectors, such as education, health and finance. After a thorough research of their models and a series of in-depth interviews with these Fellows, the paper "Leveraging platforms for the good of all" unveils learnings and patterns that are summarized in nine key design principles that define how platforms for good behave.
It is important to keep in mind that a platform is an entire approach and isn´t just a mobile app or a website; it is a holistic model that creates impact by facilitating exchanges of value between two or more interdependent groups, usually consumers and producer.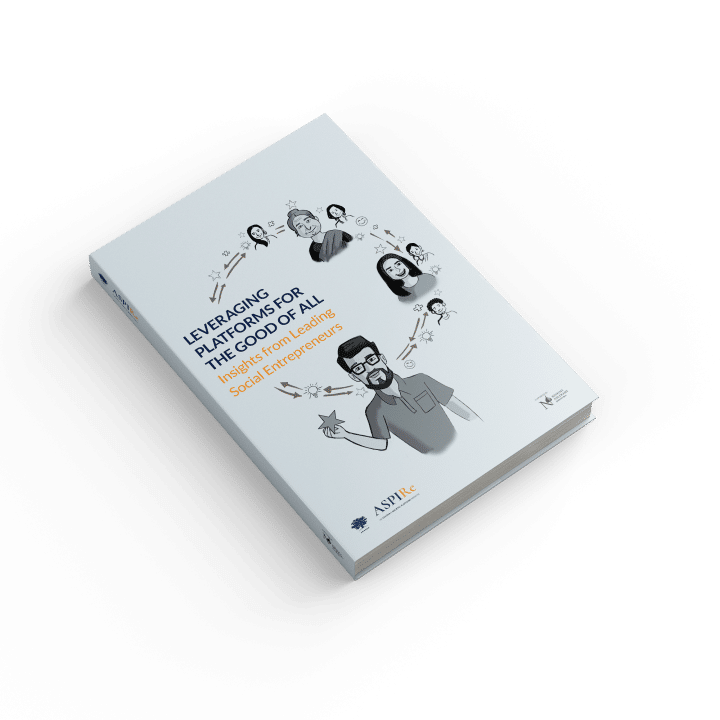 A powerful collaboration
Ashoka brings deep knowledge of processes involved in creating lasting systemic change in society. An expertise we have developed over 40 years of engaging with 4,000 leading Social Entrepreneurs. Societal Platform brings experience and insights of how to use technology for social good at scale. And ASPIRe fellows are the Social Entrepreneurs with a powerful experience of creating system change on the ground. They are the bold mission leaders in their search of new pathways to improve lives of millions of people. Combining our complementary strengths, we are aiming at solving some of the humanity's toughest challenges. 
ASPIRe is supported by Rohini Nilekani Philanthropies.  
Photo by Ryan Lobo